My wife, Grace and I believe everything that can heal our bodies was left here on Earth by God. We believe plant oils have the ability to heal our physical and emotional bodies. We've seen some pretty miraculous healing using therapeutic grade essential oils from plants.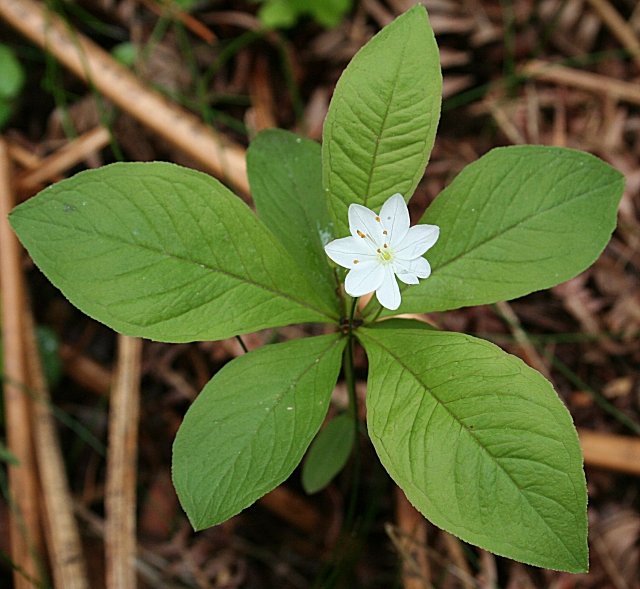 Grace and I have been actively formulating aromatherapy blends since 1995, mostly for friends and family. Over the past several years, my therapeutic massage students have encouraged me to create this web site so others may heal from their pain by using Pain Potion Plus ©.

Grace and I are passionate about helping people accelerate their healing processes by using therapeutic grade essential plant oils. We use essential oils on each other nearly every day.

When I broke my left clavicle in 1998, Grace used four (4) plant oils on my broken "collar bone" that stopped my bone pain in 1 or 2 minutes and that pain has never returned! From that day forward, I've been studying, blending and researching plant oils. 
I teach Clinical Aromatherapy to my Massage Therapy students at our local Community College. I teach the French methods of aromatic blending. I am a certified Clinical Aromatherapist. I studied at the Institute of Spiritual Healing and Aromatherapy. www.ishahealing.com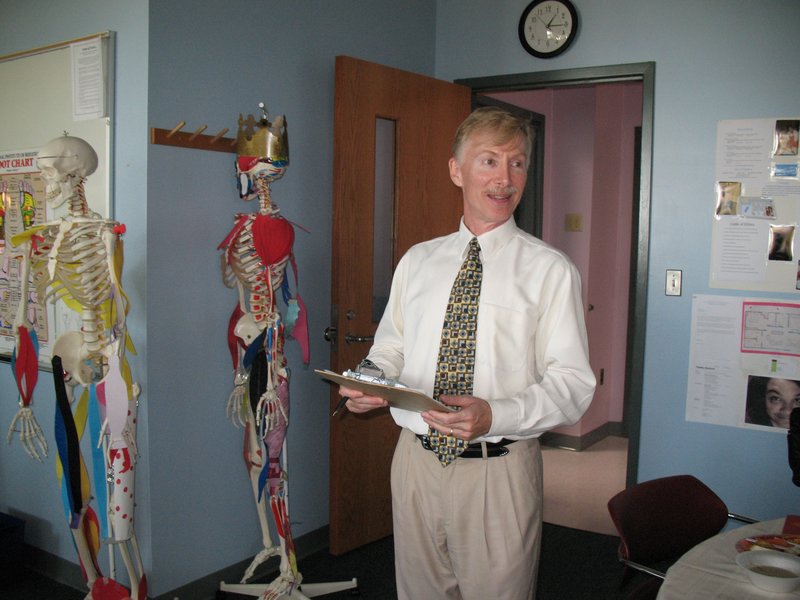 Grace and I have been teaching Therapeutic Massage and related courses since 1995 and still love instructing caring and compassionate students pursue their dream of becoming Licensed Massage and Bodywork Therapists.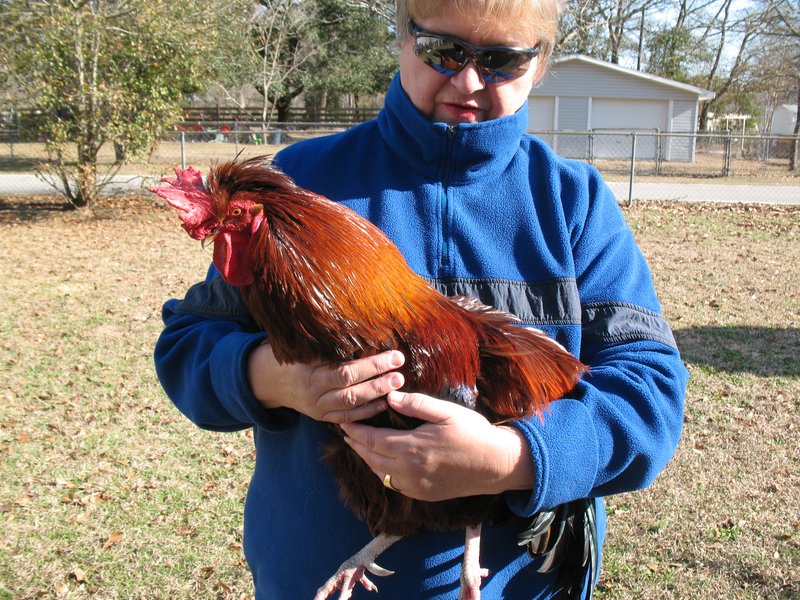 This is Grace holding the nicest rooster we've ever met, at a friend's chicken coop. This photo has nothing to do with aromatherapy...I just love this picture of Grace...:) 
At The Aromatherapy Factory we blend, by hand, organic and vegan Pain Potion Plus ©, filled with organic and wildcrafted plant oils. Pain Potion Plus © was created originally for Henry Hinkle for his very sore feet after a stroke in 2004. Henry's pain and numbness was significantly relieved by using Pain Potion Plus ©. 
I remember praying for inspiration regarding Henry's precarious recovery from his stroke the night when his wife, Peggy asked me for an aromatherapy blend that could help relieve Henry's pain. Sure enough, a couple of nights later, I dreamed of blending several plant oils specifically for Henry that I've never before blended together  Being the faithful believer I am, I followed my inspirational dream about this new blend for Henry and Pain Potion Plus © was born. 
Pain Potion Plus © will provide you the opportunity to try something natural for the relief of fibromyalgia, plantar fasciitis, sore feet, muscle strain, low back pain, neck pain, arthritis and joint pain. It also works well with sports injuries. 
Grace and I produce Pain Potion Plus © for those who wish to try a natural alternative for pain relief. We pray it works as well for you as it did for Henry Hinkle and so many others. We pray over every jar of Pain Potion Plus © for your healing and recovery.
Truly Yours, Dr. Tim & Dr. Grace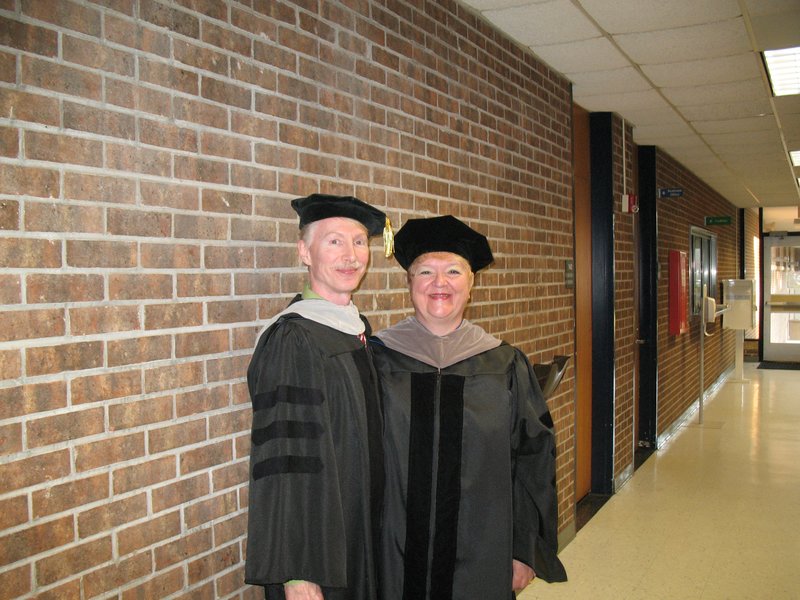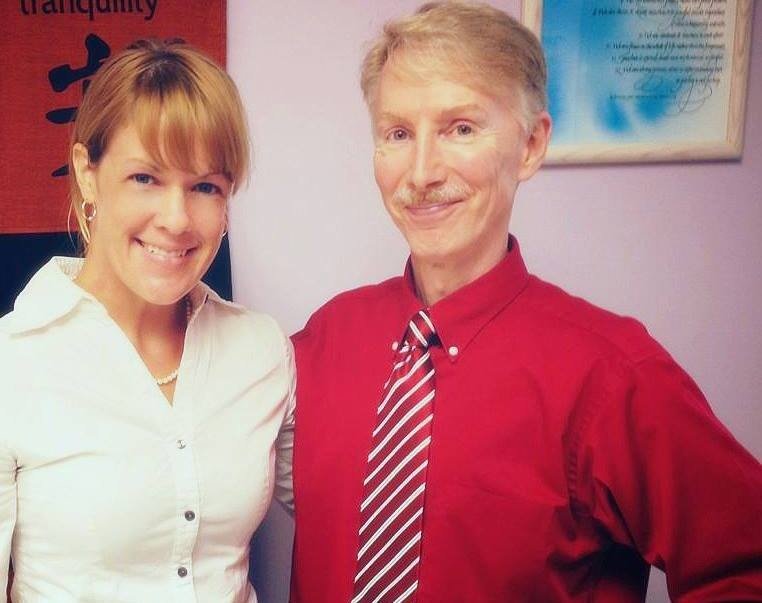 Amanda P. is my most talented student Aromatherapist. She is passionate about blending all natural aromatic blends for herself, her family and friends. Amanda is very accurate regarding her assessment skills.Amanda is also a licensed massage therapist and a wonderful copper smith.Check out her copper bracelets at https://www.facebook.com/luckymetaldesigns