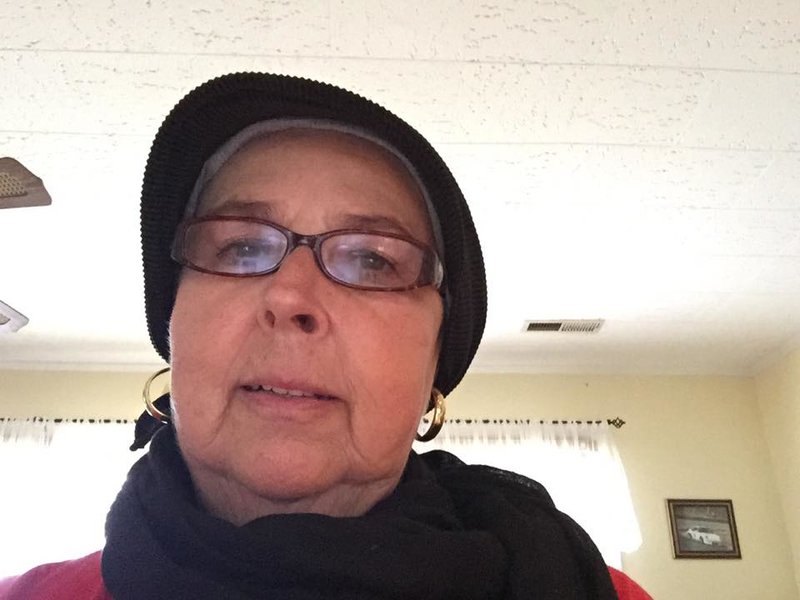 Kay Babcock, North Carolina
1-3-2015
In October 2013 I was diagnosed with cancer. During this journey of my life I have to take chemotherapy. I have to say that the only side effects I am having from chemotherapy are painful joints and numbness in my hands and legs. It is a continuous severe pain that last for about four days after my chemo. treatments. The numbness in my feet and hands did not go away after the first chemo. treatment. During my second chemo. treatment the severe pain started again. After two days of severe pain I called Dr. Tim and he sent me his Pain Potion. I have to say that it took the discomfort away from my legs so I could rest and go to sleep, whereas before I could not rest nor sleep through the night. The numbness in my hands and feet are almost gone. I am using this product every morning and as needed. I am so thankful for this product. I took my third chemo. treatment yesterday and so far things are going great. Thank you Dr. Tim and Dr. Grace.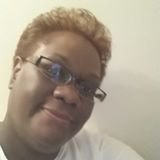 Elissia Canada, North Carolina
1-2-2015
Dr. Tim,
I want to let you know I have been using the Pain Potion, and it is TOTALLY AWESOME! I use it on my neck and shoulders, knee, and ankle. The Pain Potion absorbed quickly and worked fast. I use it when I've been working on my feet all day and I must say that my feet LOVE THE PAIN POTION! I am sharing this with everyone.I also LOVE that it is ALL ORGANIC!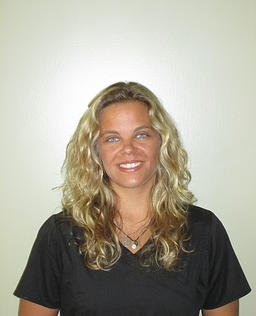 Kristin Duke, LMT, Florida
6-21-2014
"Dr. Tim" is an amazing massage therapy teacher and an expert Aromatologist. He taught my class a course in Aromatherapy that consisted of an in depth study of the major essential oils. We also learned how to make our own blends, using the Italian and French methods of blending. His knowledge of plant and essential oil uses and contraindications is unparalleled. "
Sarah U. Lee, RN, BS, MS...North Carolina
2005
This pain reducing blend relieved pain that I was having in my elbows as well as my neck. My Father had arthritis in his knees and after this aromatic blend was rubbed into both knees, he was able to move them more freely and ambulate without pain. It is great that a remedy that is all natural will restore mobility and relieve pain without all the side effects that so many other medications and analgesics usually produce. I strongly recommend this all natural analgesic pain blend for pain relief.
Dr. Mark Fishel, Chiropractor, Monroe, NC
2005
"Dr. Tim, I just want to thank you for the pain blend that you recommended for my ankle injury. I applied the blend as you directed and noticed immediate pain relief. I was able to stretch the ankle more effectively and with less pain since first injuring the ankle five weeks ago. I also noticed that I was able to tolerate deeper soft tissue therapy to help improve the circulation to the area. I would welcome the opportunity to speak with you about testing this pain blend in our office."
Mrs. Peggy Hinkle, North Carolina
2-4-2005

Dear Dr. Tim, I am pleased to report that my husband and I have both experienced positive results from using the aroma therapy oils you created. The numbness and pain Henry has suffered as a result of his stroke have been significantly relieved by massaging his feet with the oils every evening. Even though I have had bilateral carpal tunnel releases, I have continued to have swelling, pain and stiffness in my hands. Applying your blend of oils to my hands, wrists and cervical spine causes the muscled to relax and the pain to subside. We feel our health and well being have been improved without the risk of side effects or prescription drug interaction. Thank you for allowing Henry and me to try aromatherapy!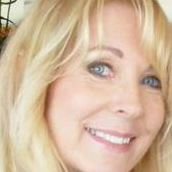 Sherri Paul, North Carolina
2014
First, I was sure the Pain Potion would be helpful for my husband. After his delight of relief, my father in law wanted to try it, he is 92 years along in life and actually very healthy besides a few aches and pains he was pleasantly pleased with the potion. Naturally I am using it to when I feel the need and it really does provide relief. Thank you Dr Tim.
Sharon Kanter, Kinston, NC
1-23-2015

I am amazed – and even more thrilled than you are. I don't like taking pain medication, and this is a long-term problem for me. My sciatic nerve is being pinched by the out-of-line vertebrae (I have seen it clearly on the X-rays), and I've lost all feeling in the three middle toes – oddly, the big and little toes are controlled by different nerves. Those three toes have been painfully curled for nearly a year; to my complete amazement, since I applied the crème on Wednesday, those three toes have uncurled. I can't begin to describe the relief it provided. It almost makes me, a long-time skeptic, believe in miracles! J

Thank you, more than I can say.
My best regards,
Sharon
Christina Le EMT- Paramedic
2015

The first time I came to Dr. Tim I sustained an injury in my neck. Over the years the neck pain has been alleviated with yoga and massage therapy. However, long restless nights on the ambulance cause my neck, shoulders, and back to tense. Recently, Dr. Tim recommended I try the pain potion. I use it every time I experience pain in my neck, shoulders, back, and even my knees. Within 24 hours of using the pain potion I experienced full range of motion in my neck, shoulders, back, and other extremities. I am prone to injury as a paramedic and as a bikini bodybuilding competitor and I've been in dire need of an external all natural remedy. I apply the pain potion in the morning, before bed time, and even before a long night shift. It has helped with swelling, pain, and tension I normally build up in my neck and shoulders. I am just thankful that I have a product that I can use that is all natural and doesn't cause my sensitive skin to break out. I love the pain potion and love that it is organic!!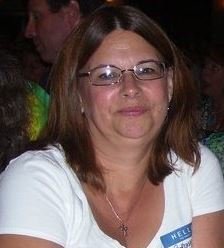 Ruthanne Vogel Peebles, Ohio
Tim Reischman, one of my High School classmates sent me some of his Pain Potion Plus. I'm not kidding, it is great! I encourage anyone with chronic pain to try some. I do not have severe pain, but I have enough muscle cramping to keep me awake each night. I've tried over-the-counter "medicines" in order to relieve the aching, however, the Pain potion Plus works much better and it's all natural. It smells good and creates a warming sensation that lasts. I just ordered a jar for my Mom and Dad. My Mom has back problems and my Dad has an inoperable hernia. After using Pain Potion Plus on my feet and legs, I have had many a sound night's sleep. Thank you Dr. Tim and Dr. Grace. I'm your newest fan and believe in what you're doing. My only complaint is that a massage therapist is not included...:)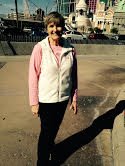 Thanks so much for developing your vegan friendly pain cream! I spent two weeks painting the ceilings in our house and I had severe pain in my right arm from using the roller. I thought I tore a rotator cuff muscles in my shoulder. Because I already had a rotator cuff repair in my left arm, I dreaded the thought of having another surgery! So, I used your pain cream faithfully, morning and night for two weeks! After each application I noticed an immediate warming sensation in my arm that lead to relief of the pain in my arm for most of the day. I rubbed the cream on my arm before bed and did not wake up once during the night due to the pain in my arm. I finally went to the doctor yesterday and he confirmed tendinitis, not a rotator cuff problem. I told him about the pain cream and he was very interested to know the ingredients of your cream! I now just have to do exercises with a stretch band to straighten my arm! I will continue to use your pain cream as needed. Thanks for developing this product, as it sure saved me from using high powered drugs to relieve the muscle Pain!
Jeanne Deese, North Carolina
10-10-2015

Thank you so much for formulating Lara's Blend. I have nerve damage and am amazed at how quickly Lara's Blend soothes and calms the pain! I keep a small bottle in my purse and a large bottle in my home. Just knowing when the pain flares that I can get immediate relief has freed me to attempt new things. God bless you, Tim and Grace, as you bless others with your pain lotions!
Lara Preslar, North Carolina
11-27-2015

Love these all natural pain potions! My family uses them every day! The Pain Potion + is great for any and all muscle aches and pains. Lara's Blend was made especially for my ankle and knee and I don't go a day without it! I love Dr. Timothy Reischman and his wife Dr. Grace! I knew I was going to love these potions when I read the ingredients and the last ingredient in every bottle is prayer!

Sissy Hendley, North Carolina
2015

"My daughter knew that my knees hurt constantly. They ached every day. It felt as though a hot poker was being pushed into the side of one of my knees. It would wake me up at night hurting. I would take ibuprofen and rub any over the counter ointment on them that I had. These remedies would subside the pain for a short period of time. However, I have 3 grandchildren that keep me very busy, so I need to be active all day. My daughter suggested I try the Pain Potion Plus from Dr. Tim. I was skeptical at first because I thought I had I had used everything available. I began using the Pain Potion Plus 3 times a day and it was amazing!!! Within a couple of days I had no more stabbing pain. I could play in the yard for longer periods of time with my grandchildren and I didn't wake up in the middle of the night anymore from stabbing pain! The fragrance is wonderful. It's a light, pleasant scent. I can't recommend this product enough...I honestly swear by it! Thank you, Dr. Tim for sharing your "miracle" potion with me!" Sincerely, Sissy Hendley



Brandy Sweisberger, North Carolina
12-17-2015

Pain Potion Plus has kept me going!! My knees are shot (bone on bone arthritis) but holding off surgery with Pain Potion Plus and now ordering Lara's Blend. Thank you Dr. Timothy and Dr. Grace Reischman.
Dear Dr. Tim,
Your Pain Potion Plus cream has put me back on my feet! For several years I've suffered with swollen, painful varicose veins. After using your cream, the veins are not swollen and the pain is gone. I can't thank you enough for helping me get mobile again. God Bless You, Jean (age 86 yrs.)